Art at DonBosco School in Passau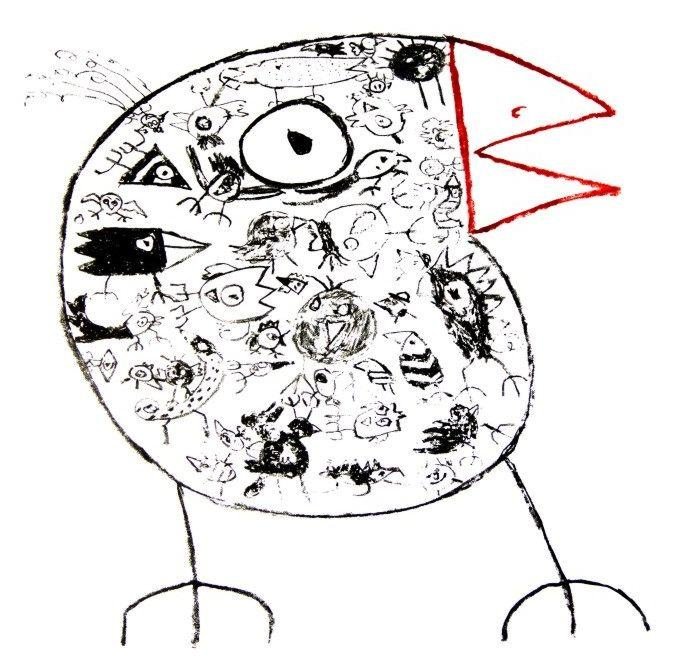 We are the Caritas Resource Centre at DonBosco School (Caritas-Förderzentrum) and focus on the development of motor skills and physical development. We have been officially recognised by the Ministry of Education and Cultural Affairs as a school for special needs children with an emphasis on inclusion since 1 August 2016. We are an inclusive institution – and we prepare children for school, run our own school and provide curative daycare. Teachers, therapists and educators work with the children and youngsters on a daily basis in order to practice and improve their physical skills and abilities.
We let the children use different painting techniques, introduce artists and works of art to the children in art class and offer additional art activities in the daycare centre so that the children can explore their own creativity and imagination and try things out, giving them the opportunity to step out of their daily routine and shake the dust from their souls as they create art using a brush, paint and a number of different materials.
We have been doing art projects with school children for many years.
• Various lithograph courses with the artist Waltraud Danzig on the themes "Commedia dell'arte", "Africa", "Hands help" and "My heart and my soul"
• "Guardian angel for our school", exhibition at Neuburg Castle in the Franz von Stuck Exhibition
• Art project by the entire school on the "DonBosco Birds" (with the artist Hans Langner "Birdman")
During the last school year, Ms Angela Lankl worked with the children from class K 6 and the workshop groups during the holidays covering the following topics:
"Happy Painting: Everyone can paint – you too" inspired by Clarissa Hagenmeyer
You can use this painting technique to create pictures and have great fun doing it by unleashing your "own, inner artist" – no matter whether you are a beginner or you have painted before. Everyone is creative.
Be bold – curious – open-minded – and enjoy
Step 1: Playing with watercolours
Step 2: Fineliner flow
Step 3: Colour pencil flow
Step 4: Mixing the techniques
Art project "Animal eyes"
First, the pupils completed a quiz on the eyes of different animals. Then they created the background. Children from the pre-school preparatory group all the way to grade 9 were given an opportunity to try out different techniques on large sheets of paper (acrylic, oil pastels and watercolour). This activity was accompanied by music. Once the artwork had dried, the sheets of paper were torn into strips. The children enjoyed that. The strips were glued onto the canvases.
Then, stencils were used to draw the eyes of animals. The pupils of the eyes were finely added using watercolour paint or watercolour pencils. Hundreds and thousands of short strokes of paint were added outside the animal eyes to bring them to life.
Ms Lankl mixed the epoxy resin and applied it to the animal eyes.
That is what gave them their radiance. The children looked at their artwork with pride.